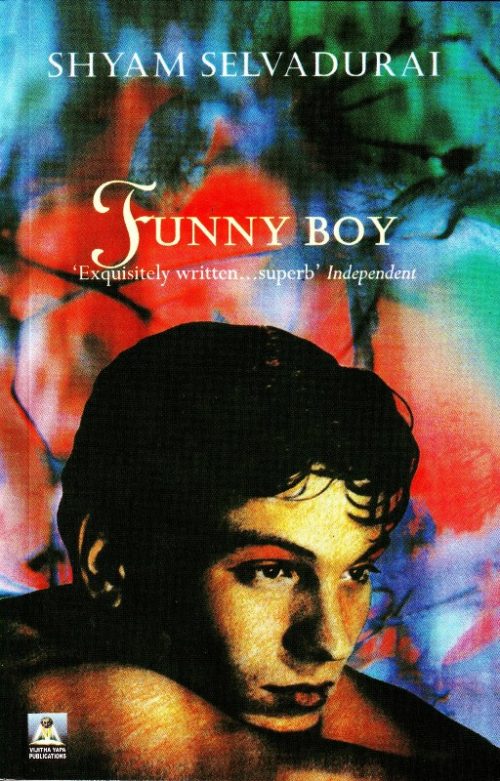 I watched for a few more minutes as the two men took the almariah through the door into Jegan's room. Then I turned and went back towards the house, feeling a tightness rise into my throat. Jegan had left without even saying goodbye. I could hardly believe he had done that. Before I went up the verandah steps, I looked down at the driveway again at the gardener and his assistant taking furniture up into the room that had belonged to Jegan.
I did not know it at the time, but we would never see Jegan again.
Click here for the English version.
Det var meningen at jeg skulle poste litterære smakebiter på søndager når jeg leser engelskspråklige bøker. Jeg slukte den ene boken etter den andre gjennom hele sommeren (20 bøker i juli, hvis noen lurte), men klarte ikke bli enig med meg selv om jeg skulle poste smakebit selv om jeg egentlig er ferdig med en bok eller om det skulle være smakebit fra en «leser nå»-bok. Men nå har jeg bestemt meg: Romanen som smakebiten over er hentet fra, ble jeg ferdig med for en ukes tid siden.
Romanen handler om en ung tamilergutt i Sri Lanka på 70-tallet. Det kommer tidlig frem at han er homofil. Samtidig som han vokser opp med familien sin og faren vil at han skal bli et skikkelig mannfolk istedenfor en «funny boy», er det politiske uroligheter mellom de to etniske folkeslagene i landet hans; tamiler og singalesere.
Jeg visste ikke mye om Sri Lanka og konflikten mellom de to gruppene, så det var lærerikt og spennende å lese denne boken. Naturligvis vet jeg fortsatt ikke så mye, men nå er jeg i det minste litt mer bevisst på Sri Lankas voldelige historie.
---
*
I intended to post literary samples on Sundays when I read English books. I devoured one book after the other all summer (20 books, if anyone's wondering), but couldn't agree with myself about whether I should post samples even though I have finished a book or if the sample should be from a current read. Now I have made up my mind: The novel which the sample above is from, I finished one week ago.
The novel is about a young Tamil boy in Sri Lanka in the 70s. Early in the book, we understand that he is gay. As he is growing up with his family and his father wants him to turn into a real man instead of a «funny boy», there are political disturbances between the two ethnic groups in Sri Lanka; the Tamils and the Sinhalese.
I didn't have a lot of knowledge about Sri Lanka and the conflict between the two groups, so reading this book was educational as well as exciting. Of course, I still don't know a lot, but at least now I am a little more aware of the violent history of Sri Lanka.