Click here for the English version.
Juli startet med en smell, kan man si. Paraden var 1. juli og samme dag skapte to av mine venner historie da de ble det første likekjønnet paret til å inngå ekteskap i døvekirken.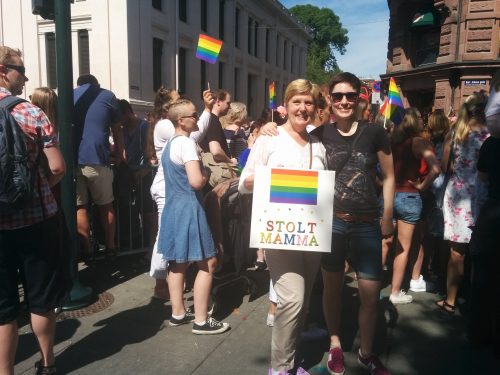 Teater Manu dro til Reims i Frankrike for å vise Jonas og kroppen på festivalen Clin d'Oeil, den største festivalen dedikert til kunst, døves kultur og tegnspråk. Det var en utrolig opplevelse å møte og å opptre for folk fra hele verden. Å opptre kunne være litt slitsomt fordi det var så varmt både inne og utenfor teateret. Prøv å ha på flere lag med kostyme i tretti varmegrader! På plussiden var det svømmebasseng på hotellet vårt. Her er en videoreportasje fra festivalen, spol frem til 4:00 for å se oss:
Jeg traff Deafies in Drag! Gå til YouTube.kanalen deres for å beundre det fabelaktige med døv drag: Deafies in Drag.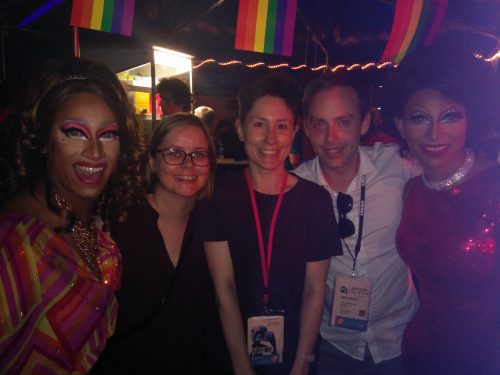 Jeg fant dinosaurkjeks! Tror jeg spiste noe sånn som fem eller seks pakker. Vive la France.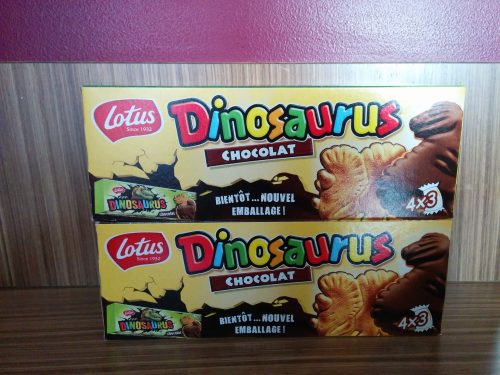 All terpingen min med Duolingo-appen kom endelig til nytte mens jeg var i Frankrike. Jeg klarte å sette sammen minst tre hele setninger på fransk og ble forstått av de innfødte! En av disse setningene var «Je ne comprend pas la langue des signes française» for en servitør som prøvde å bruke noen franske tegn da jeg skulle bestille mat. Det eneste jeg angrer er at jeg glemte å legge til «parce que je suis norvégienne.» Jaja, neste gang! Uansett var det gøy å gå rundt og si «bon jour» og «merci» hele tiden.
Tilbake i Norge jobbet jeg med språkvask av en ungdomsroman, den fjerde og siste boken i Livsloven-serien. Jeg leste korrektur på den første boken og vasket den andre og tredje, så det var litt vemodig å komme til slutten, men samtidig er jeg glad for at jeg fikk muligheten til å jobbe med alle fire bøkene.
Etter språkvasken kunne jeg endelig ta meg en velfortjent ferie. Derfor ble resten av juli tilbrakt sovende, lesende, svømmende, i treningsstudio, med yoga og masse Netflix. Jeg dro til Interkulturelt museum med Caroline for å se utstillingen om fordom, mye bra tankeføde. Jeg spilte bowling med Ingvild og Mia og vi hadde en hyggelig kveld.
Jeg var på fest og traff verdens søteste hund, en pomshi, som er en blanding av pomeranian og shih tzu!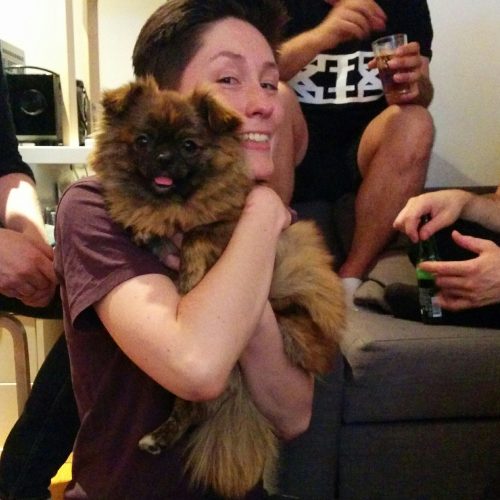 Moren min og jeg besøkte Fredrikstad 29. juli. Egentlig hadde noen nazitapere planlagt en antihomo-demonstrasjon der den dagen, men de stakk med halen mellom beina til en annen by. Isteden ble butikkvinduer pyntet med regnbueflagg av LGBTQ-supportere, og folk fra Oslo og andre steder kom til Fredrikstad på sightseeing iført mer eller mindre diskré regnbue-tilbehør. Den neste dagen, i den andre byen, møtte minst 300 personer opp for å vise deres støtte til LGBTQ-miljøet og for å slå fast at homofobi og nazisme er så 1939. Homolobbyen vs. nazitapere: 2–0.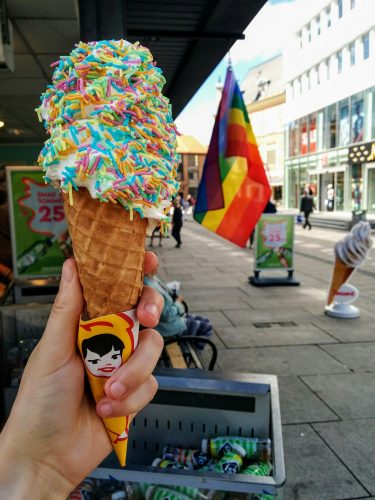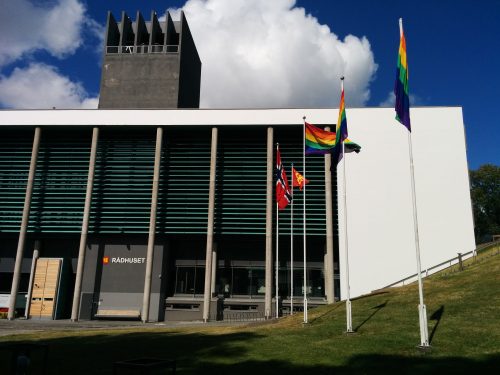 ---
July started with a bang, you could say: The Oslo Pride Parade was on July 1st, and the same day two of my friends made history being the first same-sex couple to get married in the Deaf Church.
Teater Manu travelled to Reims in France to perform Jonas and the body at Festival Clin d'Oeil, Europe's biggest festival dedicated to the arts, deaf culture and sign language. Meeting and performing for people from all over the world was an incredible experience. But working as a performer could be a bit of a struggle because it was so hot both inside and outside the theatre. Try wearing several layers of costume in 30 degrees! On the plus side, the hotel we were staying at had a swimming pool. By the way, here's a video report from the festival. Fast-forward to 4:00 to see us.
I got to meet Deafies in Drag! Go over to their YouTube channel to watch the awesomeness of deaf drag: Deafies in Drag.
I found dinosaur biscuits! I think I ate about five or six boxes. Vive la France.
All my practising in the Duolingo app finally paid off while I was in France! I was able to compose at least three full sentences in French and was understood by the natives! One of those sentences was «Je ne comprend pas la langue des signes française» to a waiter who tried using some French signs when I was ordering food. The only thing I regret is forgetting to add «parce que je suis norvégienne.» Ah, next time! Anyway, it was lovely going around saying «bon jour» and «merci» all the time.
Back in Norway, I worked on copy-editing a YA novel, the fourth and last book in the UnWind series. I proofread the first book and copy-edited the second and third book, so it was kind of wistful to come to an end, but at the same time, I'm happy I got the chance to work with all four books.
Finished with the copy-editing, I could finally take a well-deserved break from working. Therefore, the rest of July was spent snoozing, reading, training, doing some yoga, swimming, and Netflix binging. I went to the Intercultural Museum with Caroline to see the exhibition on prejudice, which was great food for the thoughts. I also met Ingvild and Mia to play some bowling, and we had an enjoyable evening.
I went to a party and met the world's cutest dog, a pomshi, which is a mix of Pomeranian and Shih Tzu.
My mother and I visited Fredrikstad on July 29th. Initially, some Nazi losers had planned an anti-gay demonstration there that day, but they fled to a different city with their tails between their legs. Instead, LGBTQ+ supporters adorned store windows in Fredrikstad with rainbow flags and people from Oslo and other cities went sightseeing while more or less discretely donning rainbow effects. The next day, at least 300 individuals in the other city showed their support for the LGBTQ+ people and demonstrated that homophobia and Nazism are so 1939. Homolobbyen vs. Nazi losers: 2–0.