Click here for the English version.
Jeg drømmer ofte veldig livaktige drømmer hvis det ikke er helt mørkt på soverommet mitt. Etter å ha gått i en veldig lang periode uten å kunne huske drømmene mine, har jeg begynt å sove med gardinene litt på gløtt. Cue: Så mye drømmeri at jeg nesten blir stresset. Men i løpet av en natt for ikke så lenge siden hadde jeg en drøm der jeg var skikkelig god venn med Robin Scherbatsky. Jepp, den Robin fra «How I Met Your Mother». Ikke skuespilleren Cobie Smulders, men karakteren Robin. Vi hadde vært nære venner i flere år. Jeg husker ikke hva annet som skjedde i drømmen, men jeg husker at jeg uventet fikk vite at Robin hadde vært forelsket i meg nesten like lenge som vi hadde kjent hverandre. Først reagerte jeg med vantro. Så gikk det opp for meg at jeg innerst inne også hadde følelser for henne, romantiske, veldig sapfiske følelser.
Den siste scenen i drømmen: Jeg stod utenfor en bygning og ventet på at Robin skulle komme ut etter å ha blitt fortalt av en eller annen på innsiden at jeg stod utenfor og ventet på henne. Hun kom ut, så meg og gikk mot meg med et «er det virkelig sant?»-uttrykk i ansiktet. Så kysset hun meg, og jeg våknet.
Så nå lurer jeg på følgende: Var drømmen min påvirket av forrige sommers intense «How I Met Your Mother»-maraton? Drømte jeg at jeg var Ted Mosby? Er det mulig å ha kjærlighetssorg på grunn av en oppdiktet rollefigur?  Har jeg vært singel for lenge? Uansett, nå har jeg i hvert fall en god grunn til å poste et bilde av TV-historiens fineste dame: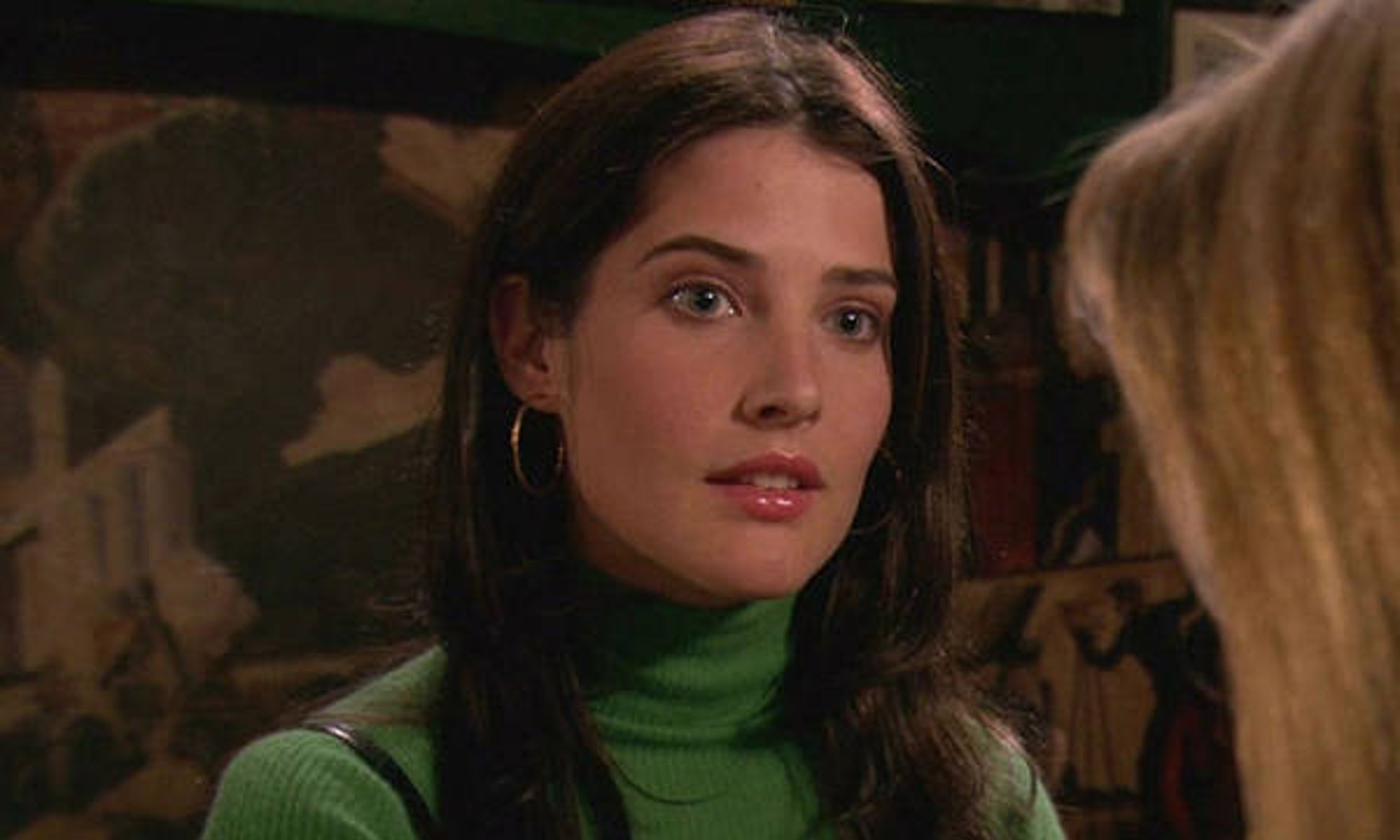 Ikke bare er hun den smarteste, peneste, kuleste damen jeg vet om i hele TV-universet, men hun er også barnfri. Synlige rollemodeller er viktig!
---
*
I often have very vivid dreams if it's not total darkness in my bedroom. After an extended period without being able to remember my dreams, I started sleeping with my curtains only partially closed. Cue: So much dreaming I almost get stressed. But one night not long ago, I had a dream in which I was close friends with Robin Scherbatsky. Yep, that Robin from «How I Met Your Mother». Not the actress Cobie Smulders, but the character Robin. We had been close friends for many years. I don't remember everything that happened in the dream, but I do remember that I got the surprising news that Robin had been in love with me for almost as long as we've known each other. At first, I reacted with disbelief. Then it dawned on me that I deep inside also had feelings for her, romantic, decidedly sapphic feelings.
The last scene of the dream: I was standing outside a building, waiting for Robin to come out after being told by somebody that I was waiting for her outside. She came out, saw me and walked towards me with a «is it really true?» look on her face. Then she kissed me, and I woke.
Now I'm wondering: Were my dream influenced by the intense «How I Met Your Mother» marathon last summer? Did I dream I was Ted Mosby? Is it possible to be lovesick because of a fictional character? Have I been single for too long? Anyway, now I have a reason to post a picture of the most excellent lady in the history of TV: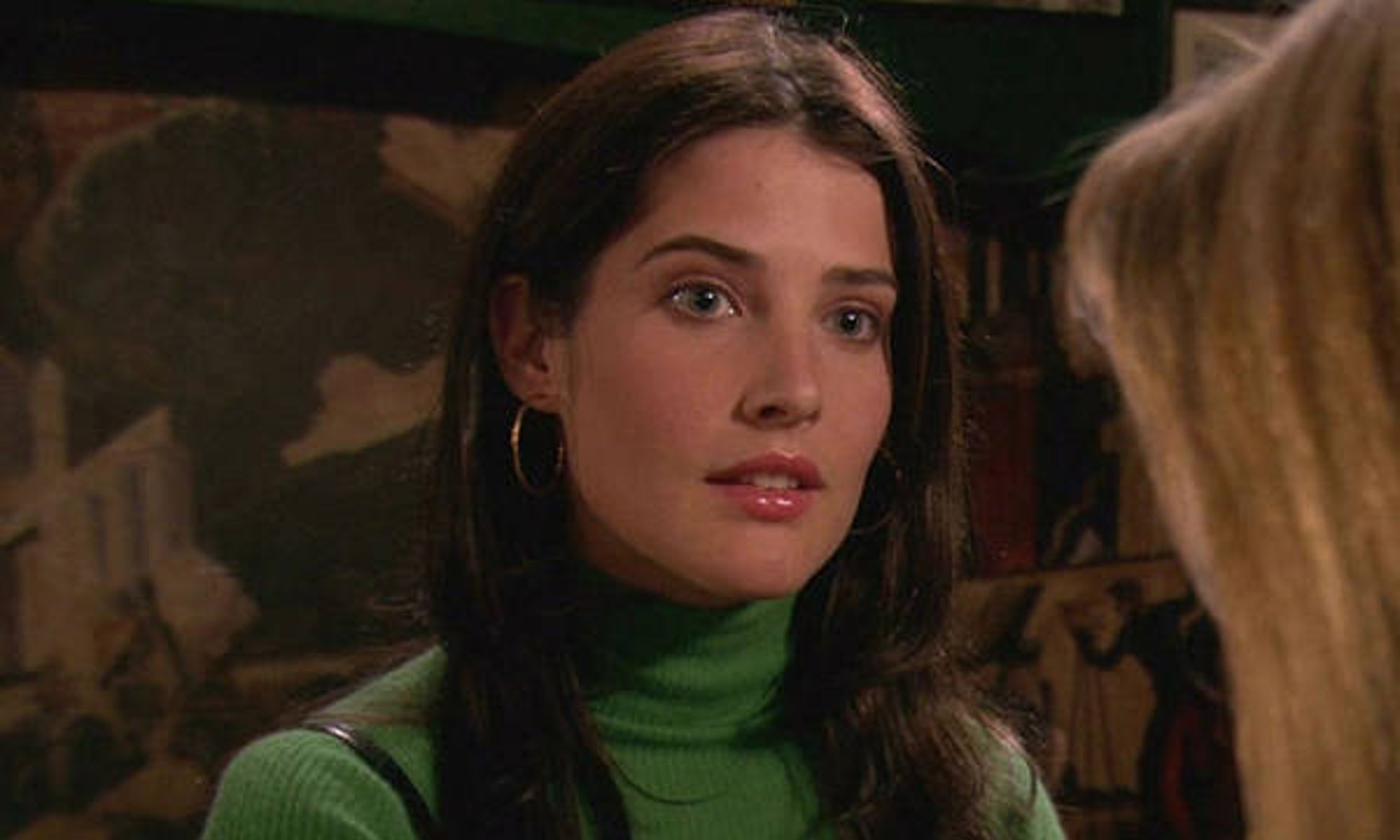 Not only is she the most intelligent, most beautiful and coolest woman in the entire TV universe, but she also is childfree. Representation matters!